RETURN TO IN-PERSON CLASSES AT OUR MITCHELL DOJANG – FROM WEDNESDAY 3 JUNE – see our timetable here.
ACT Chief Minister, Andrew Barr, announced that the ACT will be moving to Stage 2.2 of eased restrictions from 19 June 2020. Stage 2.2 allows for indoor training for groups of up to 100 people, while still maintaining 4 square metres of space per person and full-contact martial arts training is permitted.
The health and wellbeing of our students is our highest priority, therefore, we have made some adjustments to the way classes will be run at Sangrok.
RETURN TO TRAINING PLAN

Our Return to Training Plan – Stage 2.2 details all the changes to classes at Sangrok. Please ensure you have read and understood the new requirements for training. If you have any questions, please get in touch with a member of the Sangrok team.
REGISTERING FOR CLASSES

Students must pre-register for classes to ensure that we do not exceed the maximum number of people allowed in our dojang. Please read the instructions for registering for classes. If you do not have a unique member portal or log-in code, let someone from the Sangrok team know. Please note, if you don't pre-register for a class, you may be asked to leave
Some of the key changes for Stage 2 training include:
• Students must arrive at the Sangrok dojang in their full taekwondo uniform. The bathroom will not be available for students to get changed (however the toilet will be available for students during the lesson).

• Students are required to arrive for class no earlier than the class start time (i.e. If the class starts at 5.30pm, students are to arrive at 5.30pm and no earlier) and to leave immediately following the end of the class. Parents are requested to drop off and pick students up from the upstairs dojang door but not enter the dojang.

• To maintain maximum student numbers and required social distancing, we are unable to accommodate spectators, parents or siblings in the dojang at this point.

• Please stay home if you are sick or you have a temperature over 38°C. Your temperature may be checked when you arrive at class.
Here at Sangrok we believe in how wonderful taekwondo is for both the mind and the body. That is why we are committed to providing online training during coronavirus lockdown periods. Now more than ever, it is important to maintain your health and fitness, and to have fun too!
'Where families train together'
Unit 3, 54 Hoskins Street, Mitchell, ACT, 2912
Sangrok is a family orientated taekwondo club with a heavy emphasis on families of all ages training together. While it is not mandatory that parents train with their children, it is definitely encouraged!
The instructors working with Sangrok students have a vast background in taekwondo, locally, nationally and internationally. The focus of the sessions will be to develop:
• Health and fitness
• Muscle tone
• Flexibility
• Improved posture
• Confidence
• Discipline
• Respect
• Pride
• Competition at Local, National and International levels
More information about our club can be found here.
Follow us on Facebook @ Sangrok Australia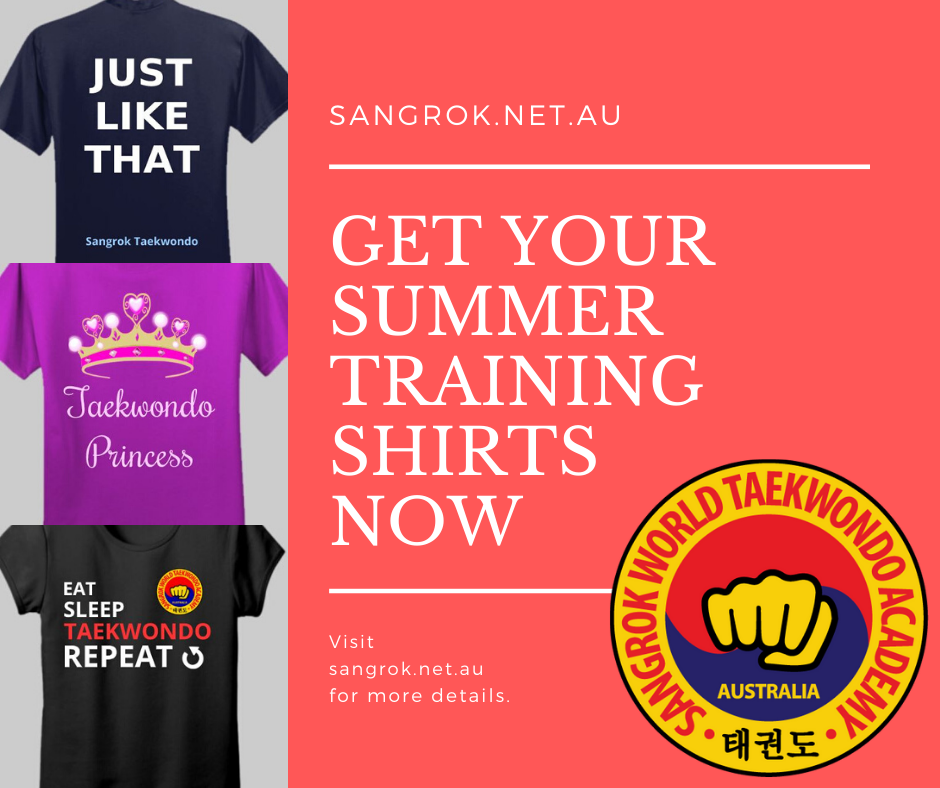 Current offers: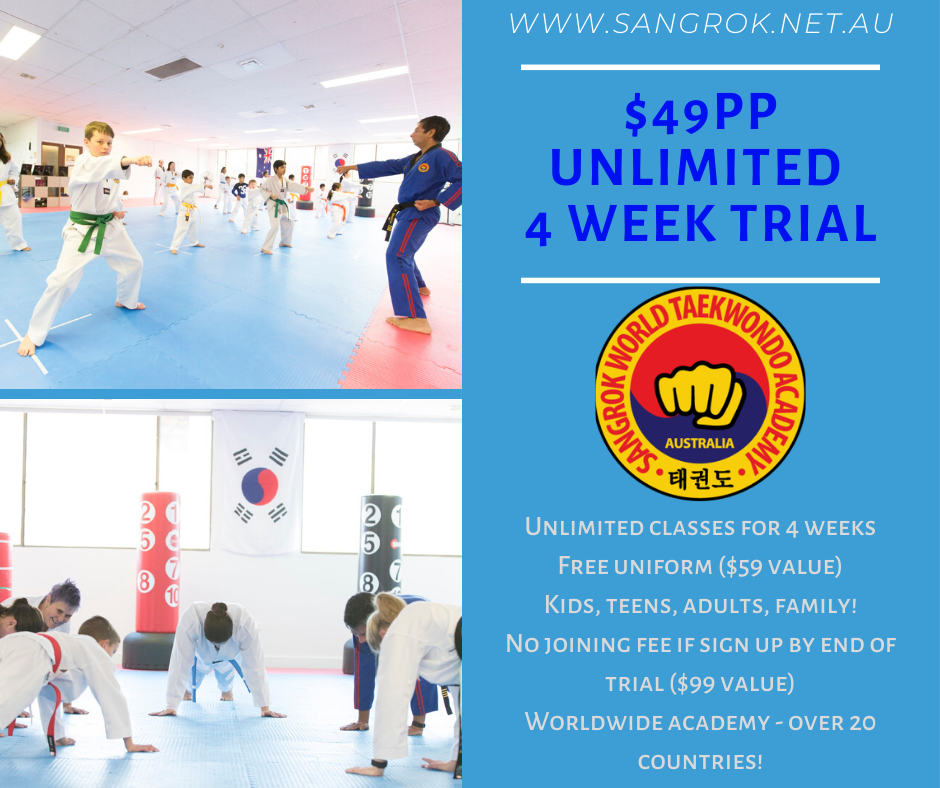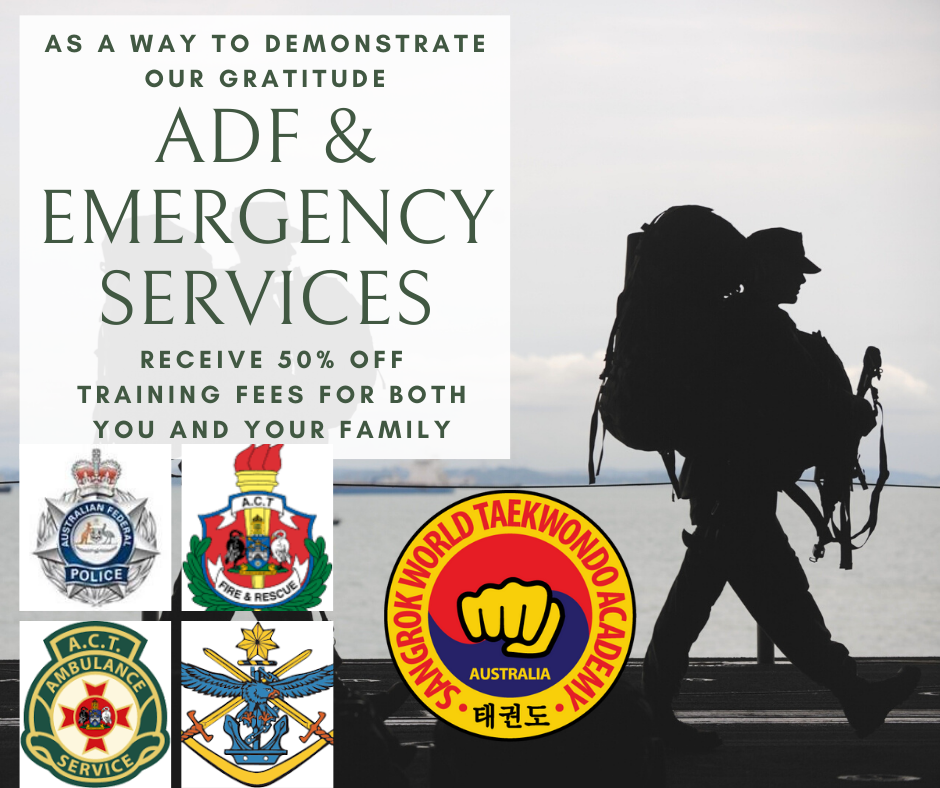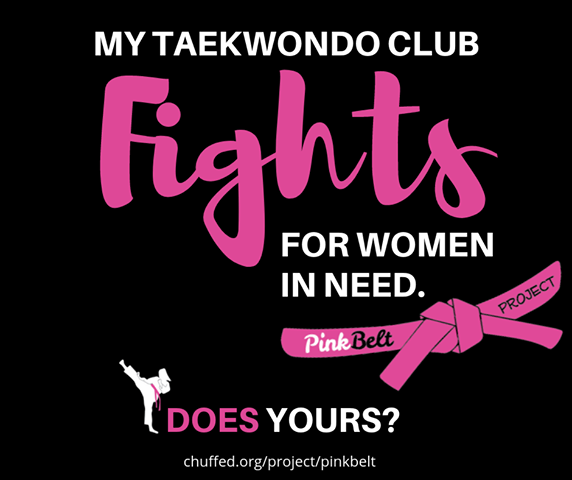 If you have any questions then please reach out Contact Us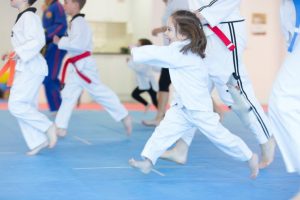 What next?
Interested in joining? Register for a trial @ Try Sangrok